Our product portfolio is completed by expedient accessories for salons. You can choose from four different options of eye protection. Our measuring devices help to determine the irradiance of sunbeds. DESTACRYL is our highly effective disinfectant cleaner. And finally our attractive display for the acrylic surface signals hygienic freshness and gives a good feeling while sunbathing.
Cosmedico starters ignite your Cosmedico lamps optimal and gentle. This ensures maximum performance and service life. Hence it is very important to replace the starter with every lamp change!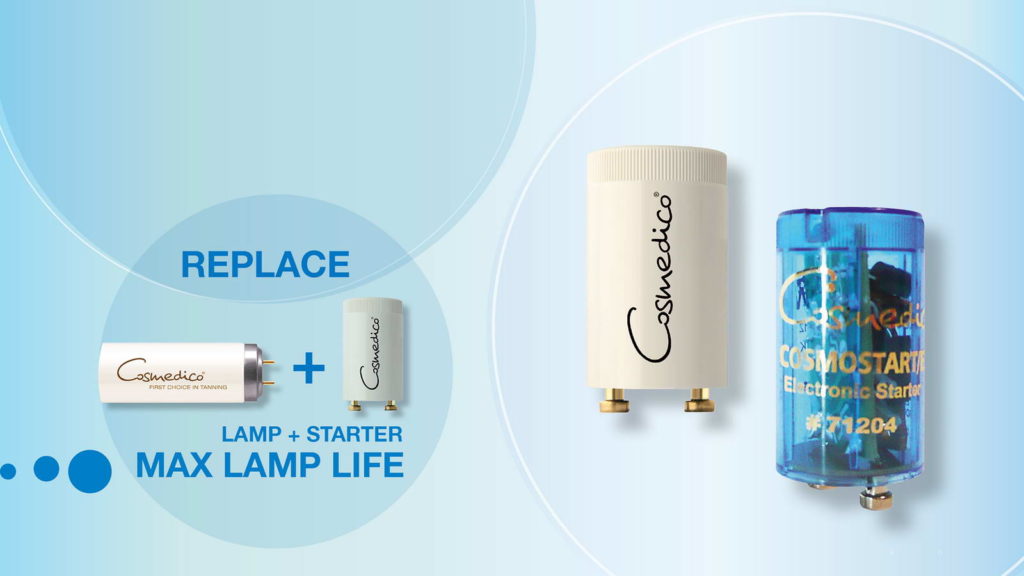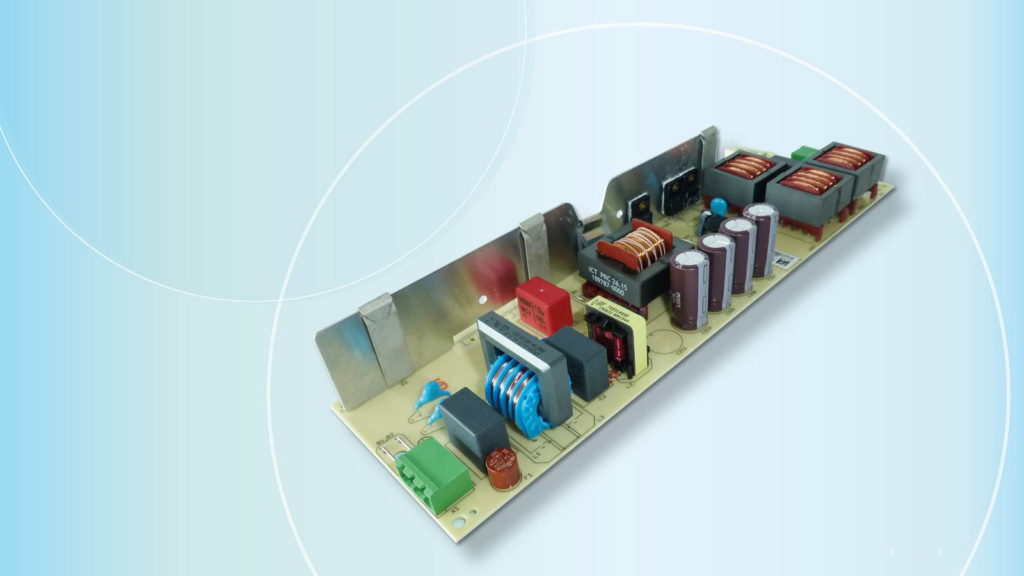 Fluorescent lamps require ballast for operation. The type and quality have a significant impact on the optimum performance of the lamp. We will provide you with a reliable quality product regardless of whether you need electronic or magnetic ballasts.
Calibrated gauges are used for the relative determination of the lamp intensity, whether in the UVA range or in the erythema effectiveness of the lamps. Our gauges are easy to use. You will not want to do without them after the first use.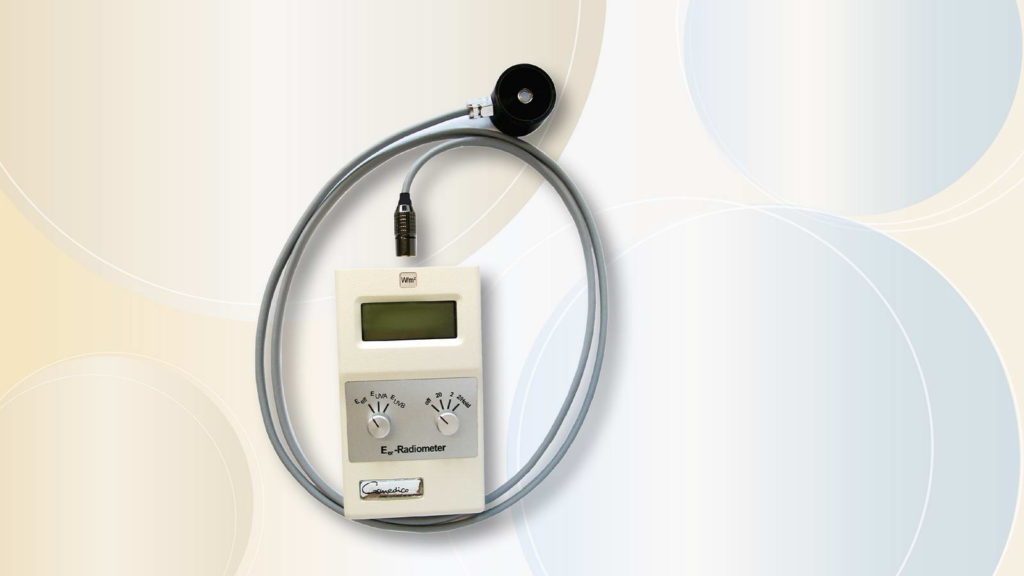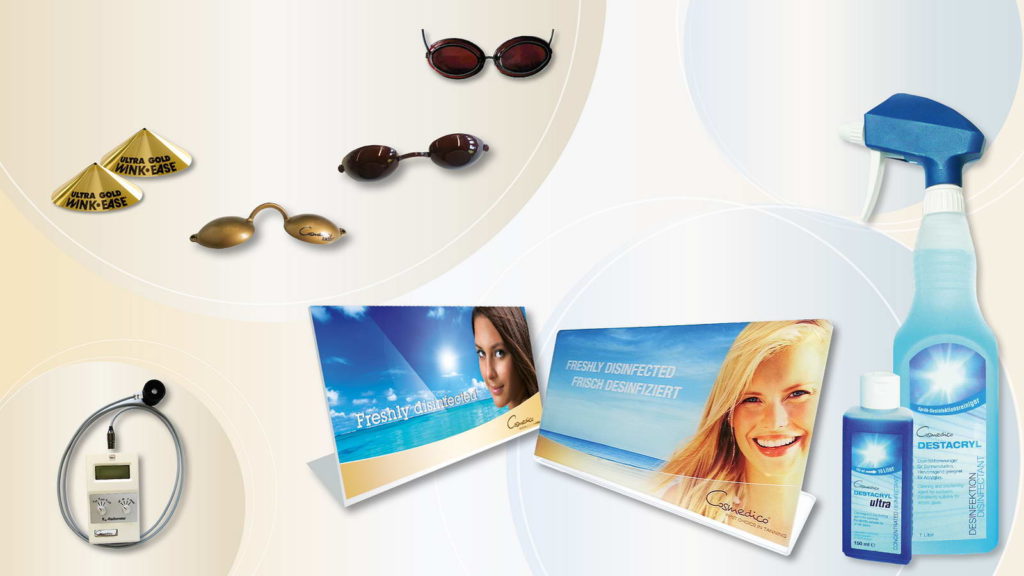 Tanning salon accessories
Safety in the salon is not a coincidence. No matter whether eye protection, disinfectant cleaner or measuring instruments: all our accessories for use in the tanning salon meet highest safety requirements. We will be happy to provide you with our certificates.